Article originally appeared in Richmond Weddings Magazine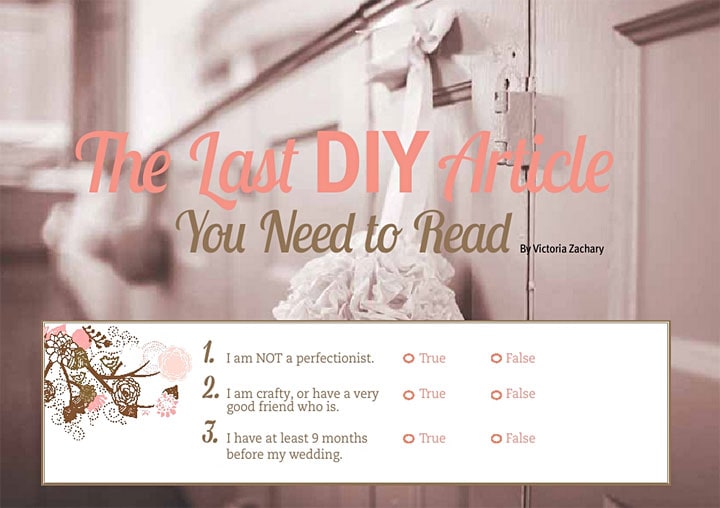 If you answered "false" to any of these questions, DON'T do it yourself! If your answers were all true, then yes, you can do it yourself, but ... here is some advice from a wise (cough) old florist.
Remember: practice makes perfect. Ask yourself, "What would I look for if I wasn't going to do it myself?" Expertise is usually at the top of the list. So, to be your own expert, you need to buy some flowers and practice, practice, practice. It is the only way you'll know just how long to leave your roses out of refrigeration to get the perfect open look. You must allow a little "opening" time for the wedding day, especially if it is a warm day and the flowers will be out of refrigeration for four or more hours. You will also get a first hand look at how your color selections will blend once you have them all together. Practice will also help you figure out what you need to use to bind all those stems together, and how much ribbon you will need to wrap them all up.
The next important consideration is cost. flowers are even more expensive if they're not in season, so do your research, and while you are at it, look for flowers in your colors. If you have a "must have" flower, you should complete your research before you set your date. There are a lot of web sites that can help you with your selection. One favorite is www.sierraflowerfinder.com, where you'll find a large collection of flowers to view. The site lists the colors available, size of the bloom, longevity, and seasonal availability. You will be able to order directly from some sites but others will sell only to wholesalers and florists. You will also need to add up the number of stems you will need for the wedding party, ceremony flowers and reception. Ask suppliers for minimum quantities. Box quantities vary significantly by the type of flower. Beware: you may find the savings you were hoping for is taken up by the extra quantities that you are forced to purchase.
Creating a unique look and incorporating your own personal style are strong reasons to DIY Here are some tips to make executing your DIY vision easier: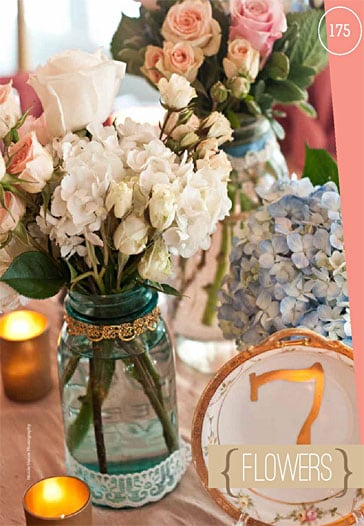 SELECT VENUES THAT WILL ALLOW YOU TO COME IN EARLY FOR SET UP. Check with owners of historic sites for any restrictions. Be sure to ask if refrigeration is available for overnight storage. If not, be sure your flowers are well hydrated so they will stay fresh over night.

ASSEMBLE A TEAM OF FRIENDS AND FAMILY who will work with you to achieve your look and still allow time for your own pampering.

SAVE TIME BY CUTTING FLOWERS to the lengths you need before taking them to the venue.

ASK YOUR CHURCH OR SYNAGOGUE if the ceremony flowers can be assembled the afternoon or evening before the wedding. An ideal time is just before the rehearsal. As you practice your vows, you can enjoy the wedding day look you have created.

LAST TIP, BE FLEXIBLE. Some of your ideas may work easily, and some may be much more complicated. Understand your skills and the amount of time you can devote to your wedding flowers. Overall, your DIY experience should be fun, not stressful. Starting early is the key to your success, and it does give you time to change your mind!